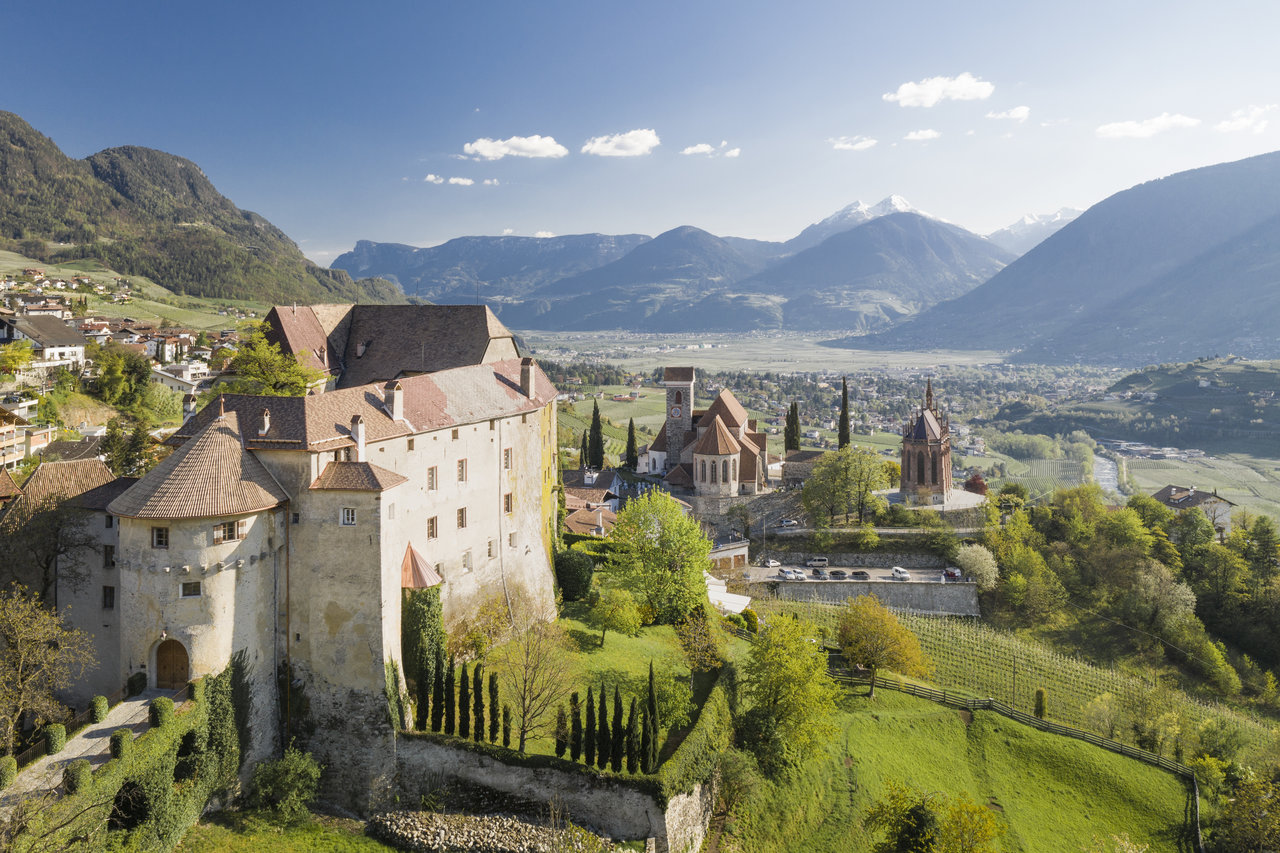 Built in 1350, the
Scena Castle
has been owned by several well-known noble families of Tyrol over the years. In 1845, Archduke John purchased the castle, which he left to the Counts of Merano after his death, who still own, live in and manage it. In the Scena Castle today you can find various collections of the Archduke, personal items from his daily life, weapons from six different centuries, paintings and portraits as well as the largest private collection dedicated to Andreas Hofer.
The property also includes the neo-Gothic
mausoleum
on the church hill in Scena, right next to the parish church. In the underground crypt chapel with its heavy cross-ribbed vaults there are the marble sarcophagus of Archduke John and his wife.